Greetings! I'm Coach Jason Beeding
I reside in Grain Valley, MO, where I coach, train and develop athletes of all ages and levels of their sport. My specialty is baseball and more specific the art of pitching. I grew up in the City of West Sacramento, California. Where through my experiences at a young age, fell in love with the game of baseball. I started playing baseball at 9 years old and couldn't get enough. At the age of 16 I played for the American Legion team and continued for the next few years. I enjoyed playing three sports in High School. Ensuing high School, I played for Cosumnes River College in Sacramento, CA, having excellent coaches who showed me how to take my athleticism to the next level. During several up and down years of traveling and trying to get picked up professionally I chose to finish my collegiate career at Avila University in Kansas City, MO as a scholarship athlete. After my collegiate career I traveled to Sioux Falls, SD to continue my playing with the Canaries in the Northern League. I was met with adversity as my arm became tired and was in constant pain. Personally I knew I had to make a change. Fortunate for me, I had just married and felt it was time to move on and begin my coaching career. I soon found out that being a professional ballplayer and being a professional coach are two separate worlds. I work hard to be my best for the many players I impact. I coach and train with love, compassion and desire. I stay active and present my athletic prowess in various sporting events still to this day. You can catch me on the field most weekend playing or coaching in the Midwest.
Be sure to follow me on the web.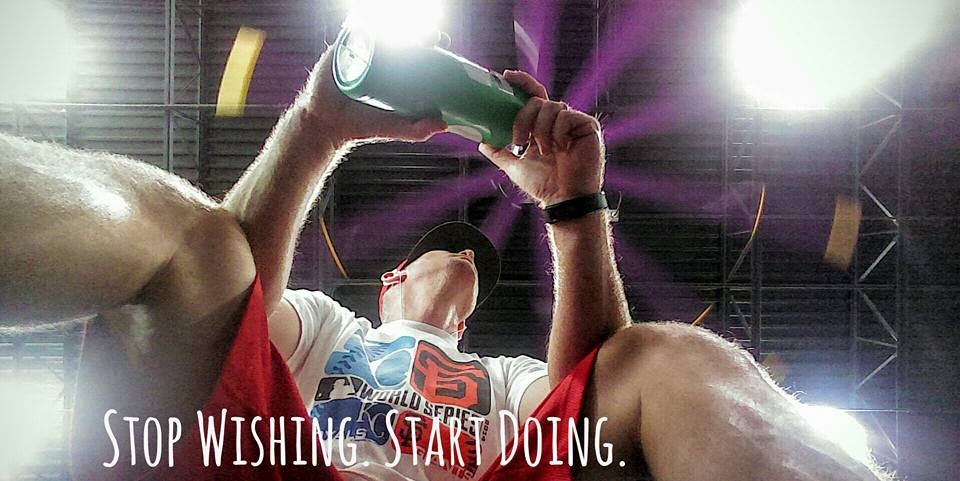 I want to personally thank all of you who have allowed me the opportunity to train you or your child over the last 15 years.
Below are some of my highlights.

Attended River City High School from 1990 - 1994
Action Certified Personal Trainer
Athletic Development Coach for over 16 years
Pitched for the NorCal AAU Team
1993 - 1994 All Superior California Athletic League honors Junior and Senior years at River City
Pitched for the American-Legion Team and Legion All-Star Team
1995 -1997 Closing pitcher for Cosumnes River College located in Sacramento, CA
1995 Pitching Coach for the 3A Championship baseball team at Delta High School (Clarcksburg, CA)
1995 -1996 Pitched for the Sacramento Smokeys' (Sacramento, CA)
1996 Pitched for the Napa Hawks (Napa, CA)
1996 - 1997 Pitched for the Lincoln Expos (Lincoln, CA)
Attended tryouts with the Houson Astros (Clearwater, FL) '96 and Los Angeles Dodgers (Glendale, AZ) 97'
As a scholarship athlete transferred to Avila University (Kansas City, MO) in '97 as a closer/reliever
2000 Earned BA in History / Physical Education
2000 Pitching coach for Avila University
Pitching coach for various area baseball clubs
Current player / coach for the Independent Kansas City Monarchs baseball team